Commercial Projects
pdt architects Brisbane Office
Office Interiors V1.1
Client: Pdt Architects
Ecolateral has been appointed to manage the successful delivery of the 5 Star Green Star Interior Rating V 1.1.
---
The Global Change Institute, University of Queensland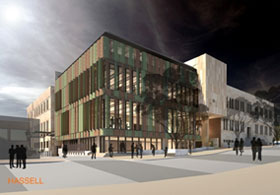 6 Star Education V1
Client : Mc Nab Constructions.
Ecolateral has been engaged to manage the contractors successful delivery of this 6 star Green Star As-Built and the Living Building Challenge.
---
The Corso – North Lakes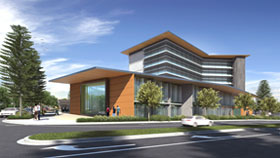 5 Star Public Building PILOT Design & As-
Built
Client : Moreton Bay Regional Council.
Ecolateral has delivered a 5 Star Greenstar Public building Pilot rating and has been appointed to manage the successful delivery of the 5 Star Green Star Public Building As-Built Rating 
---
Joint Contact Centre, Zillmere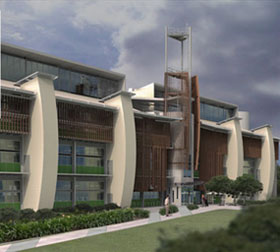 6 Star Office, Design, As-Built & Interior
Client : Dept of Public Works, Queensland Government
Ecolateral was engaged to provide mentoring and stewardship on the delivery of a 6 Star Green Star Design V2.  6 Star Greenstar As-Built V2 and 6 Star Green Star Interior V1.1 rating. When awarded the  design rating the project achieved the highest points to date for a commercial design rating achieving 92 weighted points out of 100.
---
Synergy, Kelvin Grove Urban Village
5 Star Office Design V1
Client : Citimark
Ecolaterals first Green Star project Synergy achieved a 5 Star rating having targeted 4 star. This positioned it as one of the first projects in Brisbane to achieve this high rating and was considered well ahead of its time. The building has provided significant returns for its owners particularly in operational costs, running at an estimated 30% lower than the predicted energy load.
---
House of Parliament- Samoa
The Government of Samoa, with the generous support of the Commonwealth of Australia, is redeveloping the Maota Fono (House of Parliament) at Malae o Tiafau, Mulinu'u . The House of Parliament is the most iconic project in the region, incorporating best practice in environmental design and climate change resilience. Ecolateral are proud to have provided sustainable stewardship to the project at its planning stage. https://www.youtube.com/watch?v=bkxGEseO6Dk